Fraudster Modus Operandi: Warning Signs & Safeguards (Part 2): Case Studies
In Australia, within the last month alone, newspapers have written on the topic of fraud over 841 times. This is an astonishing number when considering how many other instances of fraud are never picked up on by newspapers. Selected stories over the last week have included:
Alexander, H. (2017, August 31). Coca-Cola executive Bryan Pereira jailed four years for receiving corrupt payments. The Sydney Morning Herald. Car fleet manager for Coca-Cola established secret kickback commission system; between 2003 and 2013 this scheme netted Pereira $859,000. In 2014, he set up a shelf company in name of accountant for 'inspection works', netted Pereira further $504,900.
Allen, G. (2017, August 29). Silver Chef serves up underdone profits. The Australian. November 2016, some Silver Chef customers used fake identities and vendors were able to siphon off $2.3 million worth of loans intended for gym equipment and air compressors.
Ferguson, A. (2017, August 28). Insolvency reforms must deliver. The Australian Financial Review. Disgraced liquidator Stuart Ariff was sentenced to jail for committing 19 counts of criminal fraud. Those activities along with the activities of other rogue liquidators led to insolvency reforms. ASIC Commissioner John Price believes the reforms increase powers to the regulator and level of education. A senate inquiry having found the industry was susceptible to 'fee gouging, conflicts of interest, lacking transparency and riddled with conflicts'. Liquidators are required to operate beyond reproach as officers of the court.
O'Reilly, M. (2017, August 26). Barossa man returns to court. Barossa & Light Herald. Former business manager for St Jakobi Lutheran School, Travis David Saegenschnitter, alleged to have taken a total of $1,003,638 during a three-year period from 2013 to 2016.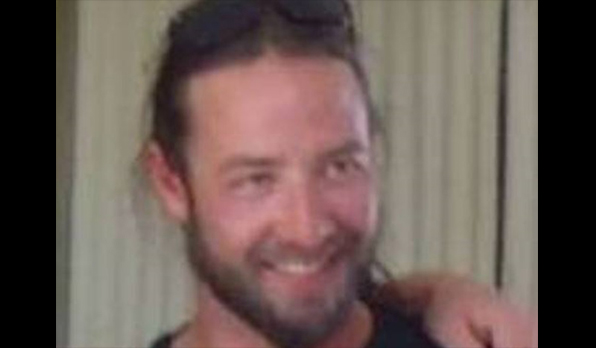 Towell, N. & McIlroy, T. (2017, August 23). CSIRO sacks senior executive sacked over card 'breach'. The Canberra Times. CSIRO terminated the employment of Mark Wallis, General Manager for Business and Infrastructure Services (senior executive role), over alleged fraud involving an official credit card. His matter has been referred to the federal police. Wallis was executive in charge of one of the Federal Government's biggest land deals, with the proceeds of the massive deal meant to bolster research efforts of the cash-strapped organisation.
The preceding examples were only a minor snapshot highlighting the significant impact fraud has on a daily basis across all types of businesses. Two other noteworthy examples (for their simplicity but impact) taken over recent years and their key insights, include:
Manager Fraud: Assistant club manager accused of stealing almost $450,000 from a well-known regional Club, taken from the Clubs pokies, TAB and Keno accounts. Gaming reports were fabricated to disguise away from Office of Fair Trading.
The husband and wife were able to dominate the Club, both serving positions on the executive committee; they were secretive of accounting functions; external accountants were eased out; gaming accounts were able to be replenished using the Clubs general account, both husband and wife were able to be signatories authorised to make electronic transfers on behalf of the Club; the Executive of the Club were very hands off.
The matter was only discovered once the husband and wife had taken leave, the accounts went into negative (the gaming accounts should never). This could have been avoided had 1) the Executive Committee owners taken greater interest in the management; 2) both members of the couple in a relationship, should not have been able to conduct electronic transfers without approval from an independent committee member; and 3) an external party should have been responsible for the reporting or at the very least handling the monthly reconciliations.
Secretary Fraud: A busy Barristers Chambers (legal) in Brisbane had in excess of $500,000 stolen by their secretary over an eight year period.
Significant fraud was finally realised when the barrister's accountant questioned a large shortfall in the PAYG for the ATO. The secretary had been overpaying herself, when the solicitors (client of the barristers) who made payment the secretary deposited into the Chambers account, before making payments back to her through the Chambers general account. This should have been deposited into the respective barrister's bank accounts.
In hindsight, issues were able to continue owing to 1) the poor record keeping (fraud could have been significantly more than realised); 2) the secretary was allowed to dominate the Chambers with a defensive behaviour; 3) no controls or reviews were in place concerning the secretary's use of electronic bank systems; and 4) no procedures existed with the secretary instead making up her own.
Fraud (embezzlement) was only discovered when the senior barrister took a call, when passing through the reception from the accountant, whilst the secretary was away at lunch. The owners should have played a greater interest in the business, restrictions should have existed for signing of cheques/electronic transfers, and an independent bookkeeper to perform bank reconciliations could likely have avoided the fraud.